Download Email Extractor
Prior to ordering email extractor software you should have at least approximate idea of what they are going to order. That is why before ordering our software we recommend you to download a trial version. Only in this way you will be able to learn how the product works. The trial version of Email Extractor is absolutely free of charge.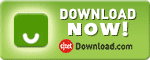 The trial version doesn't include all options available in the full version. It is fully functional. You can convert the trial version of Email Extractor to a registered one. You will have to only enter a valid registration code.
System requirements:
Internet Connection
Pentium II 333 CPU/ 64 MB RAM
MS Windows Sockets 2 update
Windows 98, Windows Me, Windows NT 4.0, Windows 2000 or Windows XP
TCP protocol installed